Knowing your Avionics is a big part of enjoying your Flight Simulator. I built a simple Home Cockpit, compatible with prepar3d, X-Plane, Flight Simulator, and Flight Simulator X, in which I could load many different types of Avionics and Gauges for familiarization.
The first step was to obtain the Cockpit Panel. Since this was a simple prototype, I decided to go with Flight Velocity. Their panels are made of good material that is solid, but can also be easily cut through for custom modifications.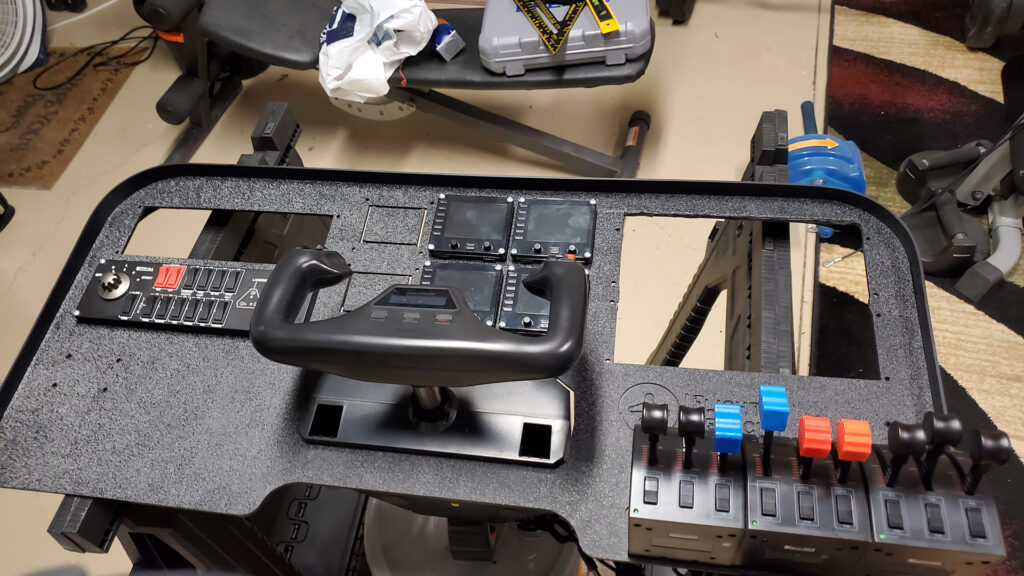 I then added some of the Logitech Panels (Switch, Autopilot, Radio, Flight Instrument), Logitech Yoke with Throttle, two 10″ Tablets and one 7″ Tablet.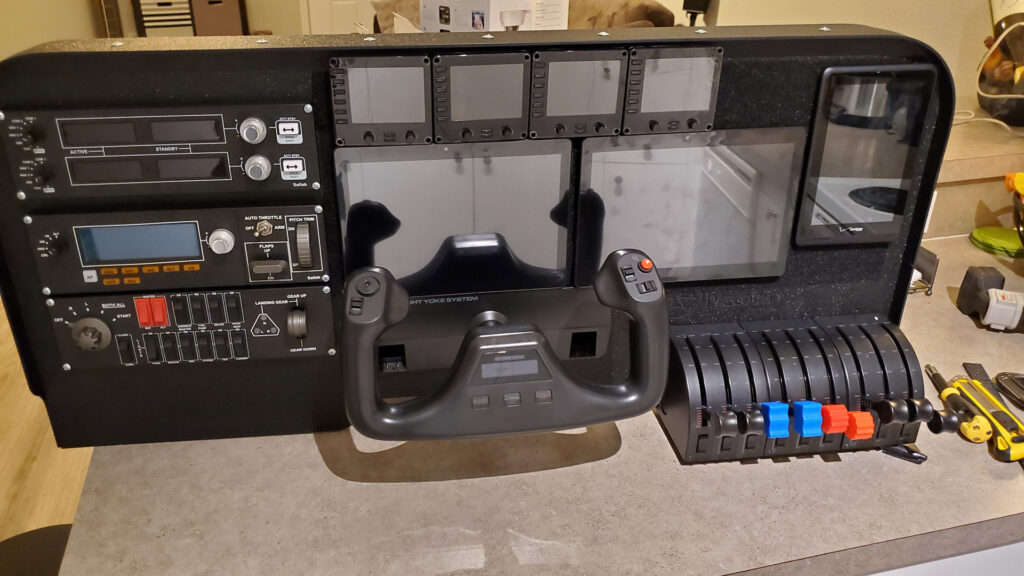 The assembly was then mounted on an Ikea table which cost me about $20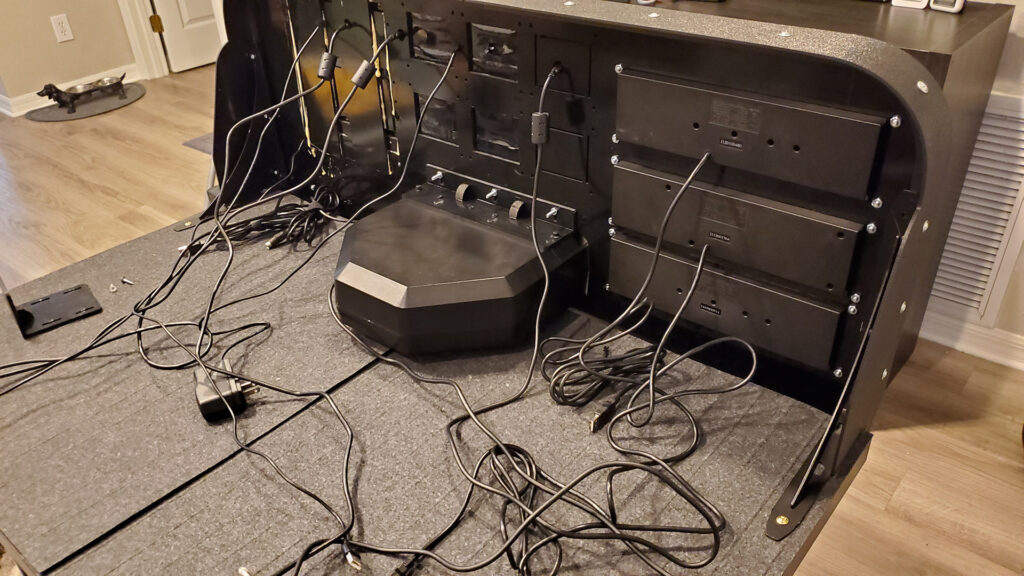 Extra custom Toggle switches, parking brakes, Dual-Rotary and Single Encoders, and other components were later added. USB Interface cards used were the Leo Bodnars.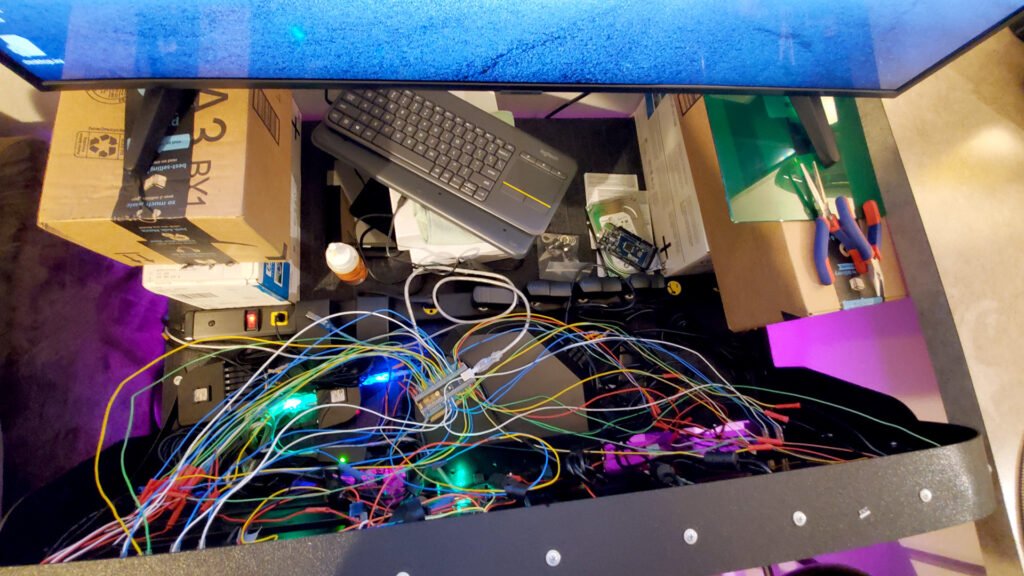 To get the Touchscreens working in the Simulator, SpaceDesk was used.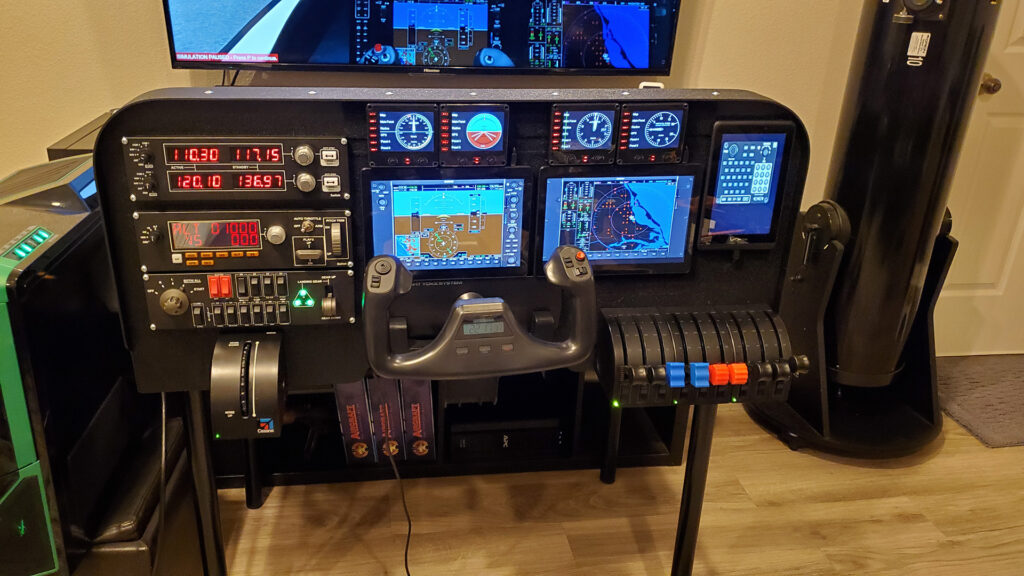 And the many different types of configurations can be seen below: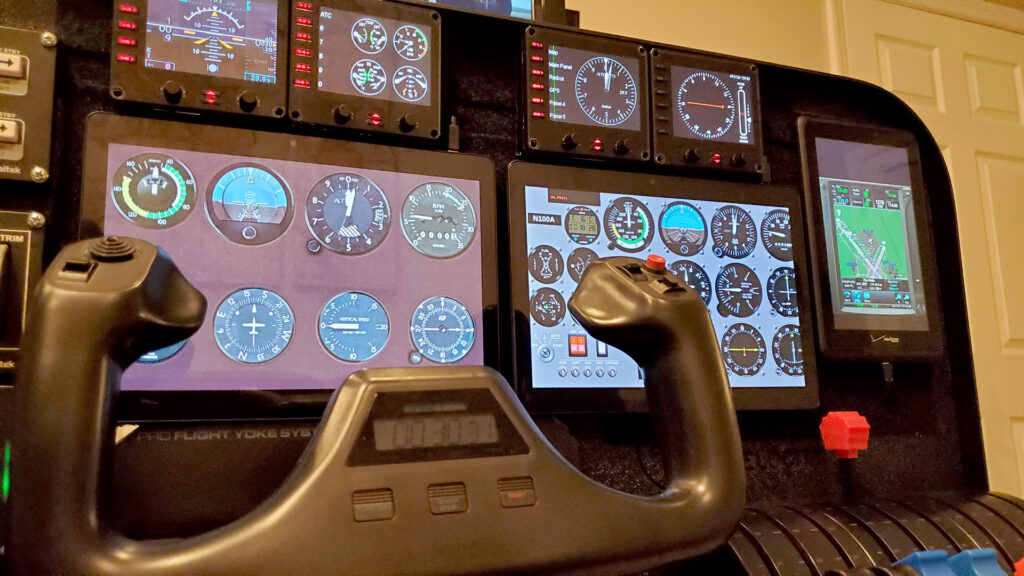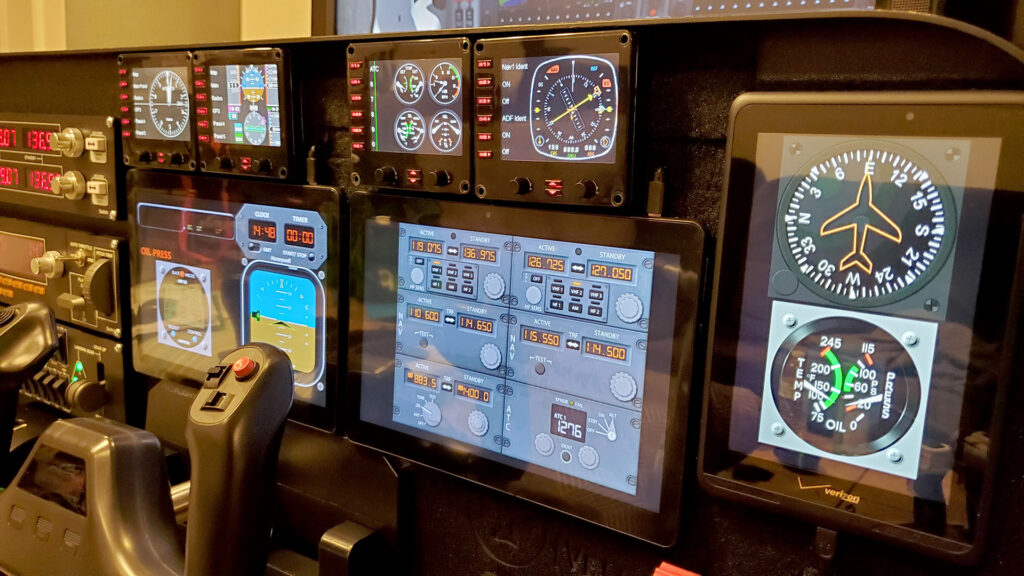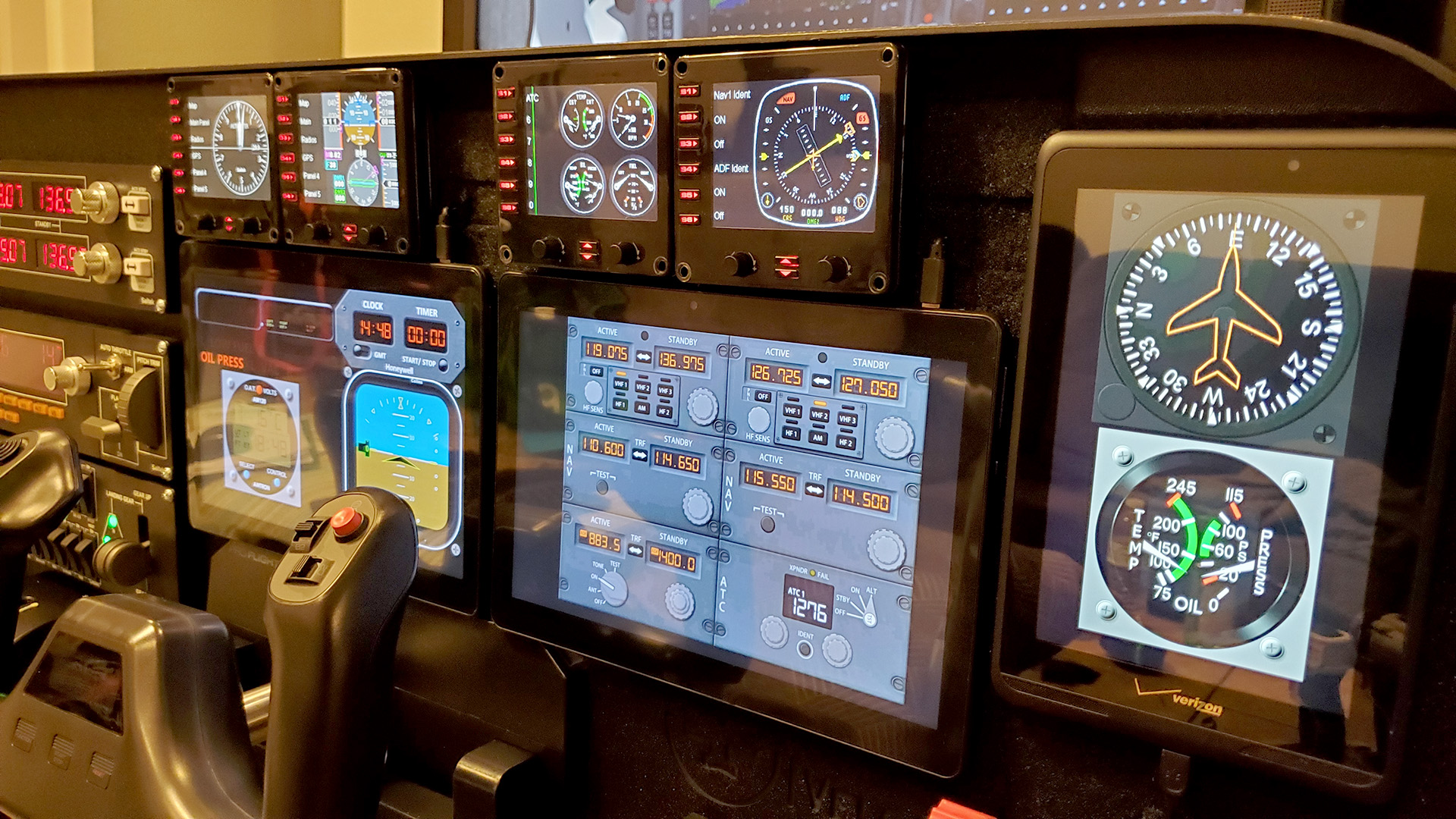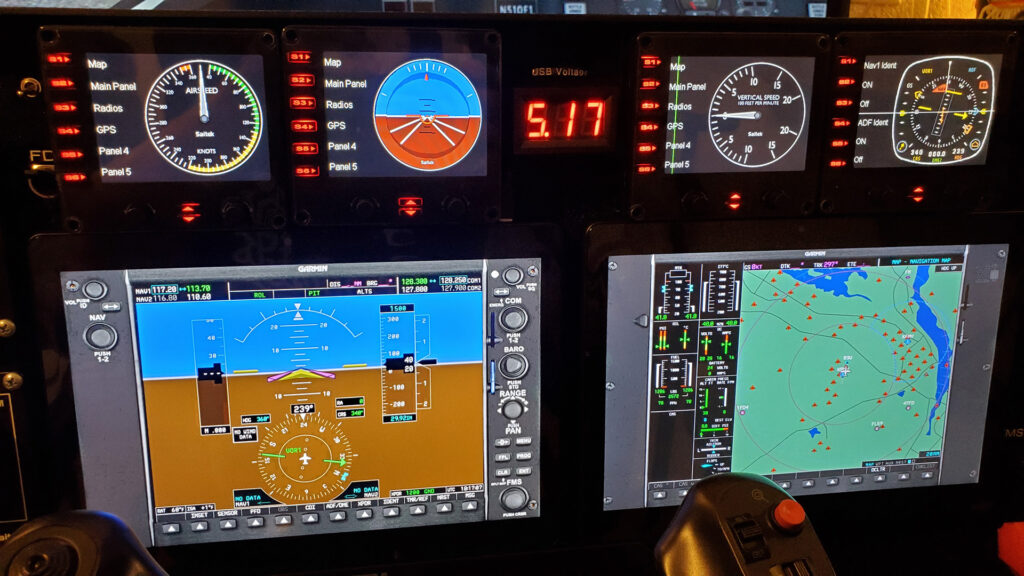 Below, the Garmin G1000 or G5 in the Logitech Flight Instrument Panel was made possible by fipgauges.com as seen on this video.
---
---